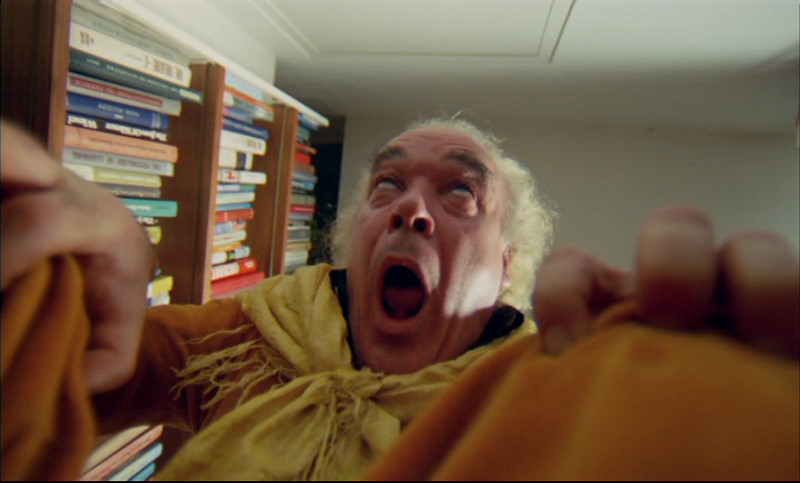 In previous posts I've written about classical composers writing film scores, film score composers writing concert works, but this post discusses classical music in film. Some of these works are so intertwined with the film; many viewers only know the music from that film and consider them the themes of the film. Many directors have used classical pieces extensively, and their work is brought up a few times throughout. These directors include Stanley Kubrick, Woody Allen, Martin Scorsese and Terrence Malick, among many others.
One of my favorite uses of classical music over the years is the music for screen villains. I'm not sure when this trend started, but it certainly is one great villain cliche. Some of my favorite moments are:
Die Hard (1988) - Beethoven - Symphony no. 9, 4th movement
Dracula (1931) – Tchaikovsky: Swan Lake
Fatal Attraction (1987) – Puccini: excerpts from Madama Butterfly
M (1931) – Grieg: Peer Gynt Suite - In the Hall of the Mountain King
Shadow of a Doubt (1943) - Lehár: Waltz from The Merry Widow
The Silence of the Lambs (1991) - Bach: Aria and Variation 7 from Goldberg Variations
The Spy Who Loved Me (1977) - Bach: Air on the G String, Mozart: Piano Concerto
While not completely fitting, A Clockwork Orange's use of Henry Purcell, Gioachino Rossini and Ludwig van Beethoven's music is absolutely chilling.
Now I can't list every film that has used Wagner or Mendelssohn for their wedding scenes. Same goes with the Boccherini quartet which gets used in almost every formal dinner scene. I also don't want to list classical biopics since they obviously use way too much music to list (see Amadeus, Shine, Immortal Beloved). There are some other great movies that feature a ton of music like An American in Paris and Fantasia, but those seem very obvious.

Here are some of my favorite uses of classical music in films. Films mentioned earlier are repeated only by name.

Alien (1979) Hanson: Symphony no. 2, 2nd mvt
Apocalypse Now (1979) Wagner: Ride of the Valkyries
The Big Lebowski (1998) Korngold: Glück das mir Verlieb from Die Tote Stadt
Breaking Away (1979) Mendelssohn: Symphony no. 4, 4th mvt
A Clockwork Orange (1971)
Death in Venice (1971) Mahler: Symphony no 5, Adagietto
Die Hard (1988)
Dracula (1931)
­The Elephant Man (1980) Barber: Adagio for Strings
Excalibur (1981) Wagner: Siegfried's Funeral March, Orff: O Fortuna from Carmina Burana
Fatal Attraction (1987)
The King's Speech (2010) Beethoven: Symphony no 7, Piano Concerto no 5
M (1931)
Shadow of a Doubt (1943)
The Silence of the Lambs (1991)
Trading Places (1983) Mozart: Overture to The Marriage of Figaro
Manhattan (1979) Gershwin: Rhapsody in Blue, among others
Master and Commander (2003) Vaughn Williams: Variations on a Theme by Thomas Tallis, among others
Minority Report (2002) Schubert: Symphony no. 8, 1st mvt
Ordinary People (1980) Pachelbel: Canon in D
Philadelphia (1993) Various arias by Mozart, Giordano, et al.
Platoon (1986)
Barber: Adagio for Strings
Raging Bull (1980) Mascagni: Intermezzo from Cavalleria Rusticana
The Shawshank Redemption (1994) Mozart: Che soave zeffiretto from The Marriage of Figaro
The Shining (1980) Bartok: Music for Strings, Percussion and Celesta, Ligeti: Fontana, several pieces by

Krzysztof
Penderecki
Somewhere in Time (1980) Rachmaninoff: Variation 18-Rhapsody on a Theme by Paganini
The Spy Who Loved Me (1977)
The Sting (1973) Jopin: various Rags
10 (1979) Ravel: Bolero
2001: A Space Odyssey (1968) Strauss: Also Sprach Zarathustra, Strauss: Blue Danube Waltz, Ligeti: Lux Aeterna, et al.
Who Framed Roger Rabbit? (1988) Liszt: Hungarian Rhapsody no 2
X2: X-Men United (2003) Mozart: Dies Irae from Requiem
So that begs the question, why is classical music used so often in films? I know with Kubrick many of these pieces began as the "temp track" - the temporary music used until the original score is placed in. This tends to be the reason behind the film score sounding like classical works, i.e. Holst and Prokofiev. The villain listening to classical music has to go way back, and the same with using classical music to contrast the scenario. And one last thing -- Kubrick did it best, so let's stop using references to
Also Sprach Zarathustra. It's becoming the Wilhelm Scream of classical music.